CSL recently joined with the University City Science Center for the Nucleus Awards, which brought together 150 of the region's top leaders in innovation.
The University City Science Center is Philadelphia's premier catalyst of entrepreneurial activity, health care innovation, and economic growth. Established in 1963, the nonprofit has been recognized by The Brookings Institution as a best-in-class investor, mentor and economic development partner for young technology companies.
The center gives Nucleus Awards in these categories:
Commercialization - for accelerating technology transfer
Capital – for sourcing and investing in minority-owned startups and founders trying to unlock innovation
Cultivate – for creating a diverse, inclusive talent pipeline in STEM (science, technology, engineering and math) sectors
Convene – for generating new ideas or solutions through collaboration and unique introductions
For the third year, CSL was the presenting sponsor. Diana Lanchoney, CSL R&D Vice President of Clinical Development Operations, gave the opening remarks, saying this year's honorees exemplify what it means to put people first. Among the winners was Shannon Morales, Founder and CEO of Tribaja, a 7,000-member global talent network that supports diverse professionals in tech.
Visit the University City Science Center site to learn more about this year's winners.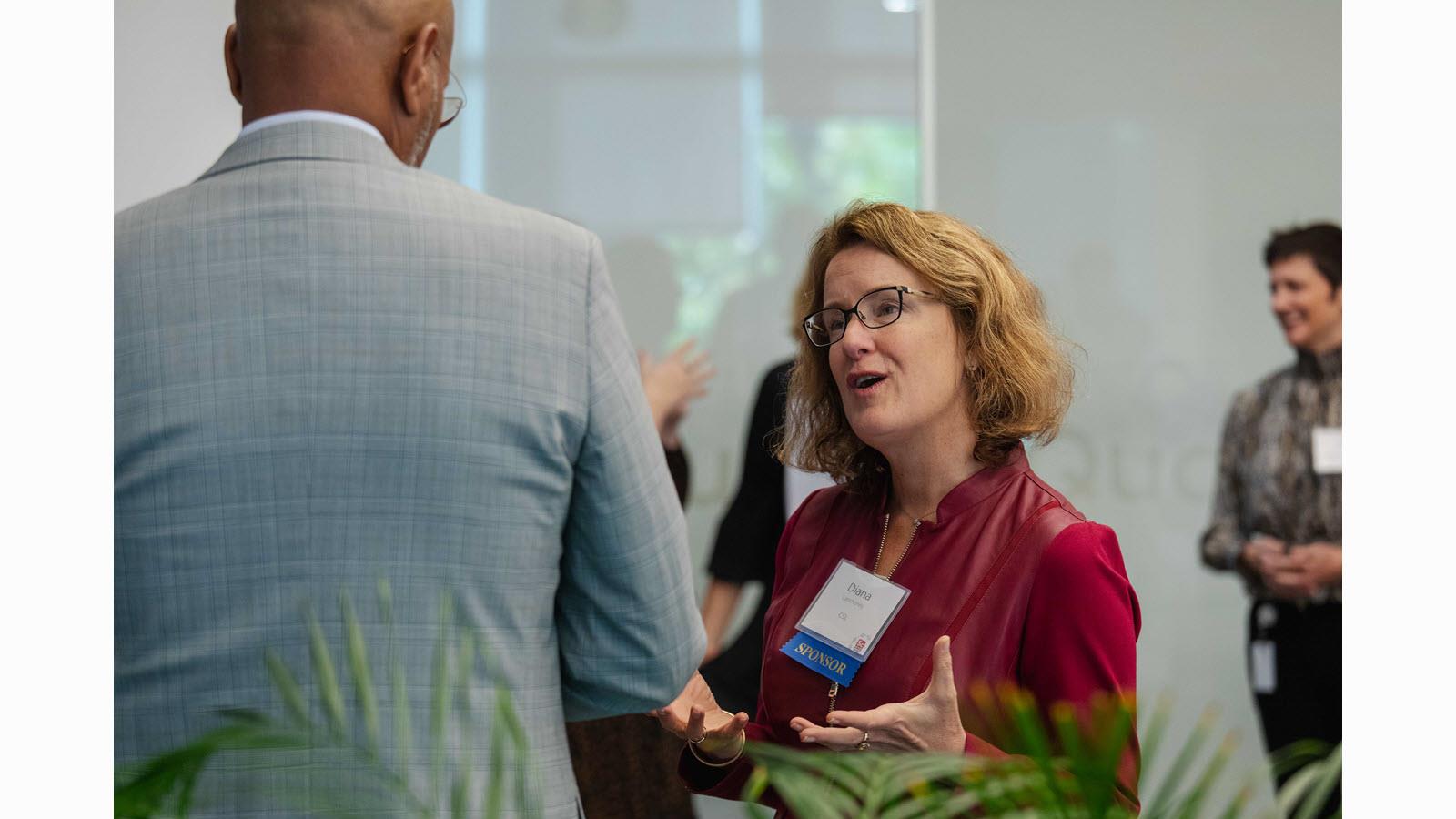 "Their work is filled with innovation, collaboration and a relentless focus on improving people's lives," Lanchoney said. "And while we are proud that these honorees are part of our local community, we know that their impact will travel well beyond the region."
Lanchoney also underscored the importance of CSL's relationship with the University City Science Center as the global biotech embarks upon partnerships with similar research hubs around the world. CSL includes CSL Behring, which develops and delivers medicines for patients who have primary immunodeficiency, hemophilia and other diseases; CSL Vifor, a leader in nephrology and iron deficiency; and CSL's vaccine business, CSL Seqirus*.
"Our relationship with the Science Center has been an important cornerstone. Together we have partnered to fund promising research and provide grants to up-and-coming innovators in our scientific areas of interest," Lanchoney said.
* CSL will follow the required legal processes of formally changing the names for Vifor Pharma and Seqirus entities in due course.