Health care systems operate within established landscapes and a set of givens. Cell and gene therapy – a new kind of medicine that aims to correct medical conditions at the cell and gene level – holds great promise for patients and means making changes to some of those landscapes and givens. Chief among them is the shift from medicine that must be taken regularly to the potential for a one-time treatment.
With much to discuss, CSL Behring leaders have been active this fall participating in conversations in both Europe and the United States.
"As an industry, we have a huge opportunity with cell and gene therapies to improve the lives of people with rare diseases. Collaboration with all stakeholders throughout the health care ecosystem will be crucial to reaching our collective goal of ensuring these potentially life-changing treatments are made accessible to eligible patients," CSL Behring's Senior Vice President and General Manager for Commercial Operations in Europe Lutz Bonacker said at a BIO-EUROPE panel discussion recently.
Bonacker joined the conversation alongside other industry leaders who offered their insights on emerging trends and discussed how legislative and procedural aspects will impact patient access to new treatments. The key will be flexibility, agility and proactive action from governments, payors and all involved stakeholders, to shape tailored fit-for purpose solutions, Bonacker said.
He also discussed navigating complex reimbursement landscapes, ensuring equitable access to these therapies and addressing concerns about durability – meaning how long-lasting the positive effects are for the patient – and long-term safety.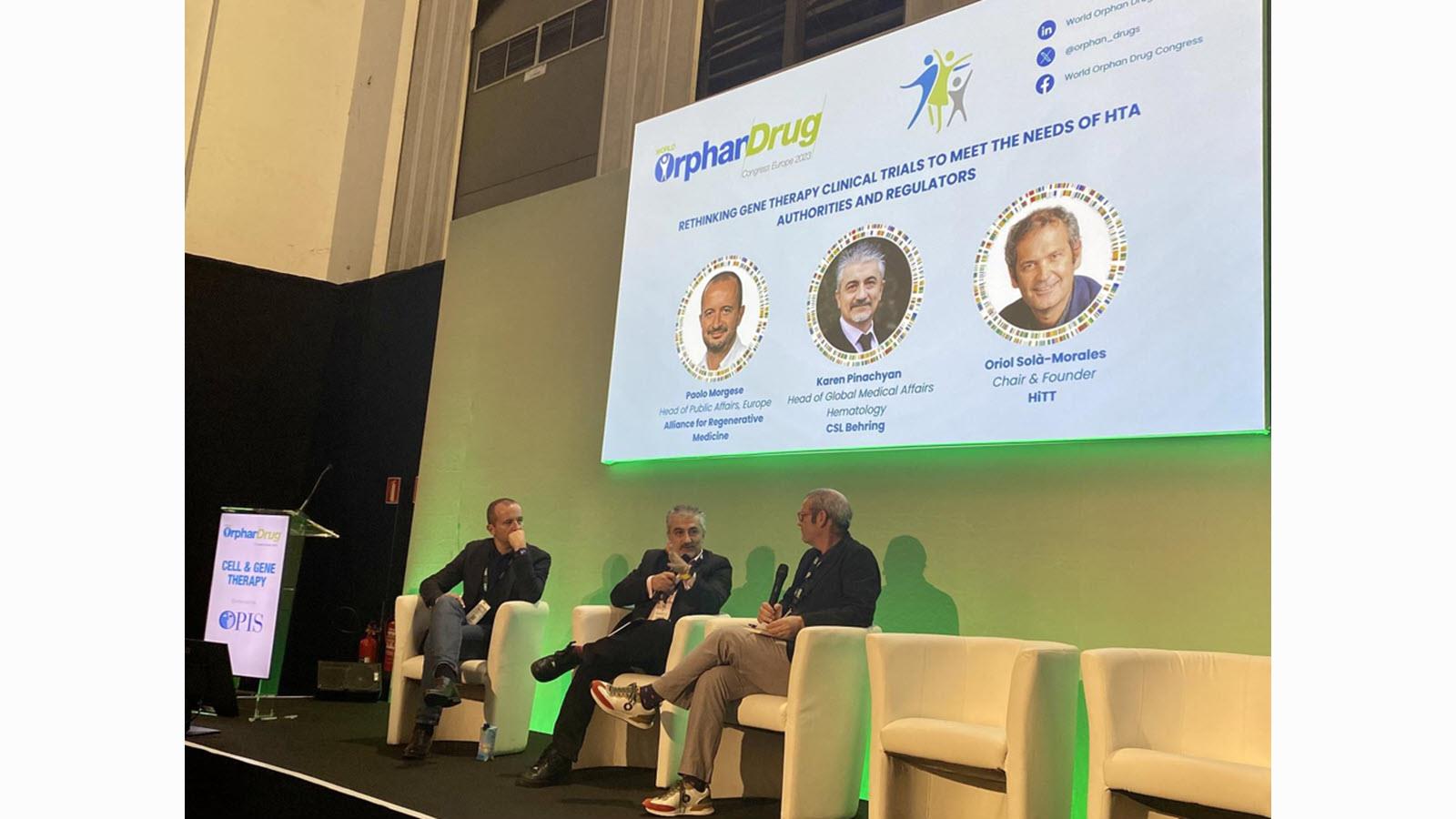 At the World Orphan Drug Congress in Barcelona this month, CSL Behring convened an expert discussion on rethinking gene therapy clinical trials to meet the needs of health technology assessment (HTA) authorities and regulators.
Karen Pinachyan, CSL Behring's Head of Global Medical Affairs for Hematology, joined a panel that included HTA expert Oriol Solà-Morales, Health Innovation Technology Transfer Foundation, former director of the Catalan HTA authority, and Paolo Morgese, Head of Public Affairs Europe, Alliance of Regenerative Medicines. They discussed how to address bottlenecks in patient access – specifically, the challenges and opportunities regarding evidence requirements for gene therapies.
Sola-Morales underlined that trials should be constructed in a way that allow them to support decisions by complementing data gaps, making decisions more trustable. Pinachyan said that, in addition to clinical trial data, outcomes-based, long-term contracting models will be key – giving the example of diseases where life expectancy is high. Panelists agreed on the value of real-world evidence, the need to improve the quality of real-world data and the critical need for early and iterative dialogue with all stakeholders.
The European conversations follow similar discussions in the United States, where CSL Behring's Debbie Drane participated last month in a cell and gene therapy panel discussion at the Meeting on the Mesa in Carlsbad, California.
Learn more about CSL's work in cell and gene therapy and a recent award the company won.