Deep in January, winter wonderland scenes abound on Instagram. At the top of that snow-dusted heap is Bern, Switzerland, where CSL Behring has long had a manufacturing site and R&D hub.
A few years ago, the historic town ranked No. 1 when compared to other wintry destinations like Aspen, Colorado and Tromsø, Norway, where you can see the Northern Lights. The analysis was based on the volume of photos bearing hashtag "#Bern" compared to other cities. Back then, #Bern had 1 million mentions, putting it on top. Today, #Bern has 2.6 million posts, still ahead of Aspen at 1.7 million.
Bern, whose Old Town is a United Nations World Heritage site, shines particularly in winter because of its architecture, including a Gothic cathedral (Berner Münster) that dates back to the 1400s. A seasonal ice rink, supported by CSL Behring, pops up each winter in front of the impressive Federal Parliament building in the Swiss capital city.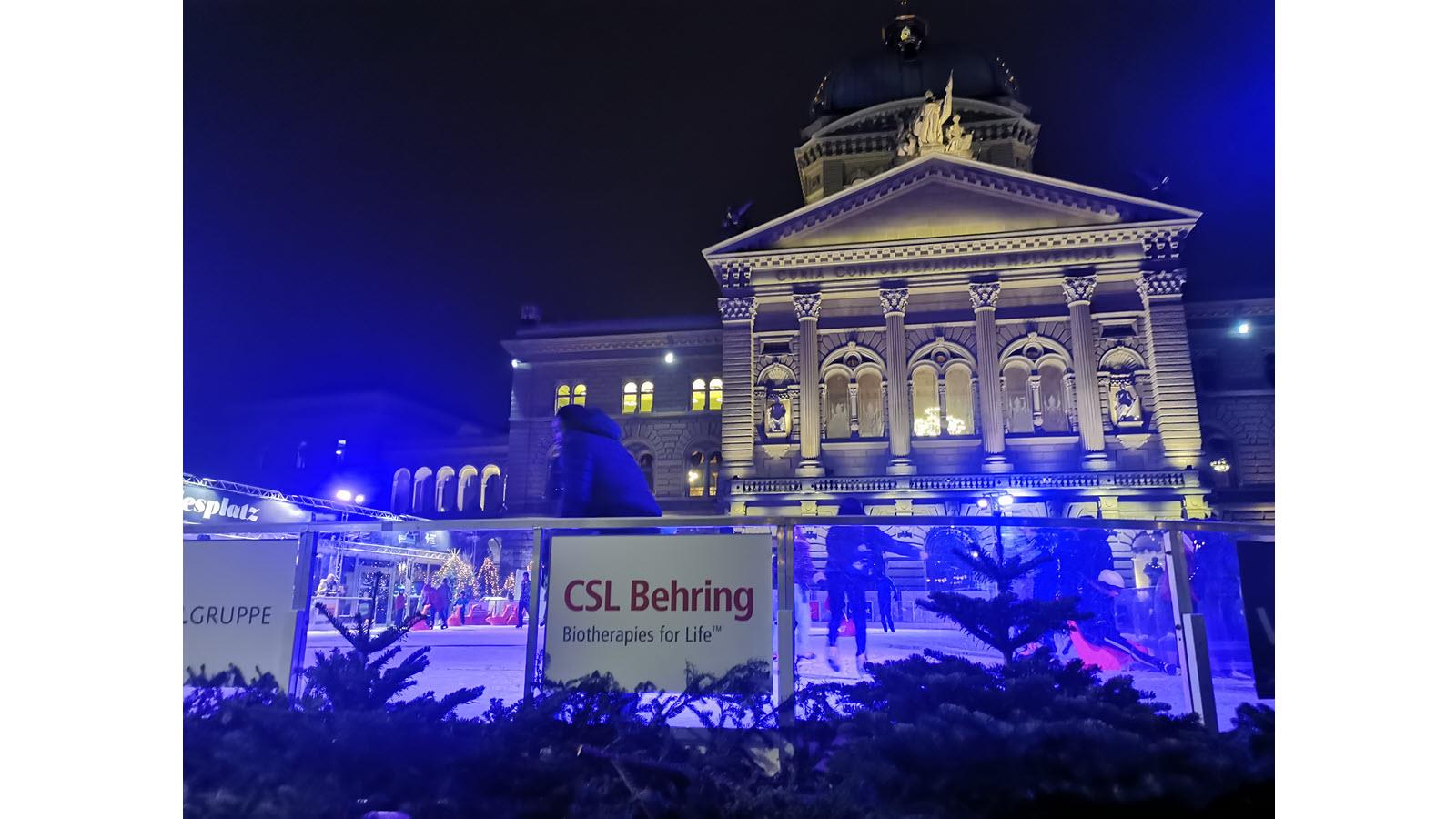 If you want to follow along on Instagram, search #ILoveBern to see photos both amateur and professional that capture this town along the Aare River. In 2020, CSL Behring employees took their own photos of Bern in winter. See the employee photos.
The photos below are courtesy of Bern Welcome on Instagram at @ilove_bern.