If you follow the Nobel Prizes, you know your first glimpse of the winners comes not in grainy photographs but in works of art.
Since 2012 artist Niklas Elmehed has painted the portraits, striking for their clean lines, flashes of gold foil and human dimension. Nobel Media hired him to come up with a graphic style because they wanted to present the winners "in a cool and breaking news way," he said. That means fast and Elmehed must work very quickly during Nobel Prize week, which starts today. He painted 11 portraits of Nobel Laureates in 2020.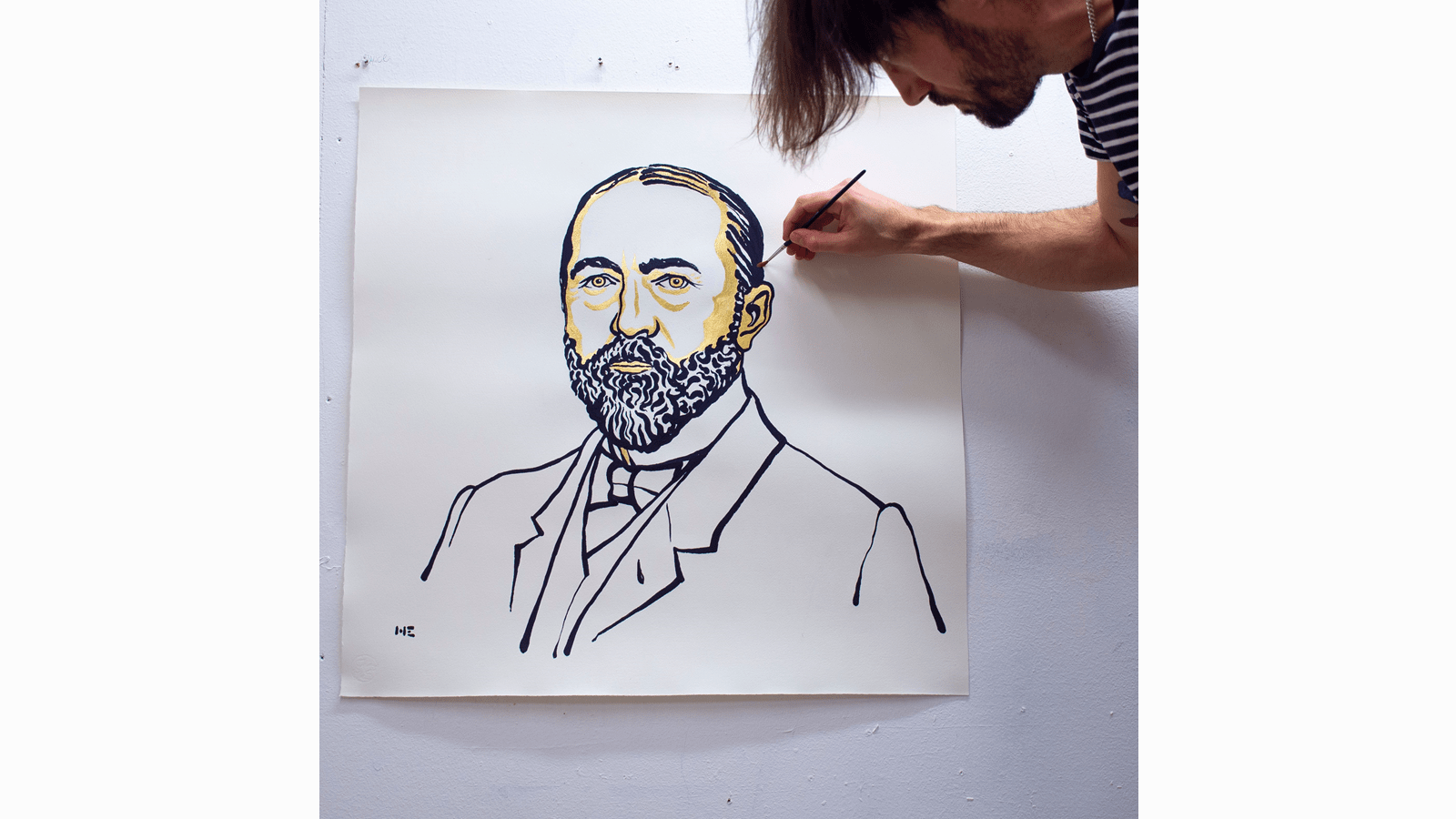 "It's like a sports race – a lot of training and preparations. It's a very special feeling that announcement week. It's like being inside the eye of the tornado," he said. "I know that most of my paintings will reach many millions of people within seconds after they are released. That is very unique for a visual artist."
The Nobel organization chose the portrait style because it's "unifying and welcoming" and works well in small formats like mobile phones, according to the Nobel website.
Millions see his work in short order, and likely on their phones, but Elmehed hasn't heard much feedback from the winners themselves. He doesn't take it personally. They probably have a lot on their minds when they receive that heart-stopping call from Sweden, he said.
Von Behring won the Nobel Prize in 1901 for his work in diphtheria antitoxin serum – groundbreaking in his day because it saved the lives of children. To paint him, Elmehed worked from a black and white photograph and said he enjoyed capturing a bearded, serious von Behring. He said he's humbled and honored to serve as the official portraitist for the modern Nobel Laureates, including the newest members of this celebrated group.
"I love the job," he said. "It's both fun and an honor in the best way."