Music inspires and moves us.

Many couples have "their song." Some people have a special playlist they listen to when they workout. Professional sports teams use music to excite the crowd during pivotal moments of a game.
Knowing how important music is to people, we asked caregivers and patients with rare diseases to tell us about their favorite motivational songs.Here are their responses.
Get the latest stories from Vita by signing up for our newsletter.
"Unconditionally" by Katy Perry
Cheryl French and her three daughters all live with hereditary angioedema and love singing along to this song. "We belt it out together at the top of our lungs," says Cheryl. "It's about unconditional love, no matter what you go through (and) always being there for someone," she says.
Among the inspiring lyrics: "There is no fear now. Let go and just be free. I will love you unconditionally."
"Desperado" by the Eagles
"It kind of tells you to get your 'big-girl pants' on and get out there," says Mary Ann Massolio about this classic rock staple. An avid runner who lives with von Willebrand Disease, Mary Ann says that "Desperado" is a bit of a departure from some of the other songs that motivate her. "Music has always given me a lot of inspiration during my marathons. My playlist is full of fun, upbeat songs," she says.

Among the inspiring lyrics: "It may be rainin', but there's a rainbow above you."
"We Are the World" by USA for Africa
This song was a smash hit around the world when it was released in 1985 as people were moved by its lyrics and its purpose. Clearly it had an impact, as two of the rare disease patients we reached out to listed this as their top motivational song. "I like songs that tell a story or have a message," says Madonna McGuire Smith, a mother of four children with bleeding disorders. Appolos Laurore, who lives with chronic inflammatory demyelinating polyneuropathy (CIDP) adds that, for him, the story behind this song is what makes it so powerful. "I love music in general, but this particular song touches me because it is not only words, it shows action. The most famous singers join together to show solidarity to help nations in need," he says. Madonna agrees, noting "This song tells us to look beyond our borders and realize we are a part of a much bigger world."

Among the inspiring lyrics: "When you're down and out, there seems no hope at all. But if you just believe there's no way we can fall."
"Stronger" by Kanye West
Dani Ball, a patient advocate with CIDP, says that the lyrics of this hit song inspire her, and she also appreciates that it has a good beat. She's not alone, as the song is certified platinum (meaning it has sold 500,000 units or more) in five countries: Germany, Italy, the United Kingdom, Australia (where it's certified 4-time platinum) and the United States (where it's certified 8-times platinum).

Among the inspiring lyrics: "Now that that don't kill me, can only make me stronger. I need you to hurry up now, 'cause I can't wait much longer."

"Wish for You" by Heather Headley
Shonda Joshua says that this song expresses her wishes as a mother for her song. "Although I am a single mother raising a young man who happens to have hemophilia, it is very important to me that I provide the best guidance I can for him to be positive and strong," she says.

Among the inspiring lyrics: "And you'll have someone who loves you, always by your side. And if you lose your will to try, I wish you wings to fly."
"Climb Ev'ry Mountain" from "The Sound of Music" by Oscar Hammerstein and Richard Rodgers
"This song is very inspirational to me given my journey in obtaining an accurate diagnosis and treatment, which took nine years in pursuit of a better life for myself," says Lynne Doebber, a patient advocate with primary immunodeficiency. "Climb Ev'ry Mountain" also has a personal meaning for Lynne as she recalls singing the song at a school graduation as a young girl, "never knowing that this song would so influence my life."

Among the inspiring lyrics: "Climb every mountain, ford every stream. Follow every rainbow, till you find your dream. A dream that will need all the love you can give, every day of your life for as long as you live."

"Please Don't Stop the Music" by Rihanna
Melissa Mehaffey, who lives with hereditary angioedema, loves to dance and says this song makes her want to do so. "The beat and the lyrics ... it makes me want to dance and move around. It energizes me. I just love it," she says. According to the song's Wikipedia article, the American Society of Composers, Authors, and Publishers (ASCAP) recognized it as one of the most-performed songs of 2009.

Among the inspiring lyrics: "It's getting late. I'm making my way over to my favorite place. I got to get my body moving, shake the stress away."
"What a Wonderful World" by Louis Armstrong
"I never cease to be amazed at how beautiful the world is wherever I go," says Roberta Smith, who lives with von Willebrand Disease. "This song makes me think of my childhood, growing up in Western Oregon near Mt. Hood.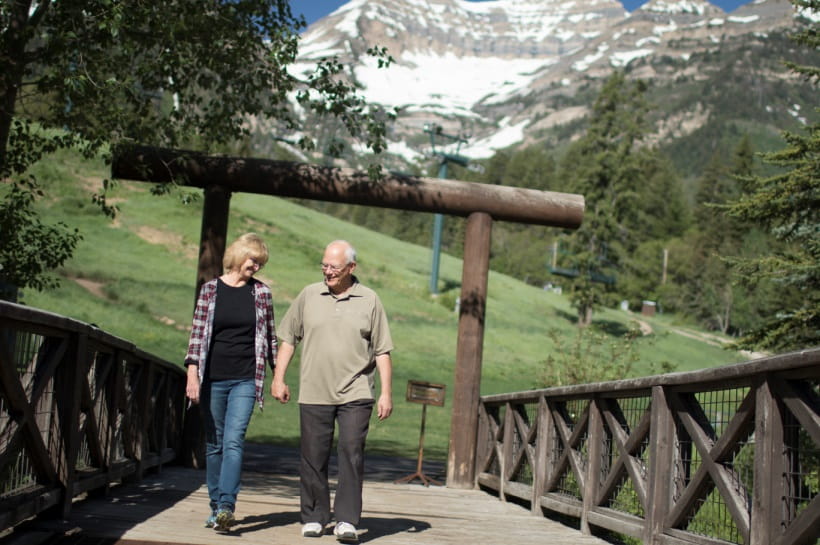 I appreciated the beauty of the mountains with their majestic trees, wispy ferns, vibrant colored rhododendrons, and delicate wildflowers nestled in mossy patches. Roses of all colors flourished naturally because where I lived was like one big greenhouse," she says. "I also feel peace whenever I hear this song and think of the blue skies and star-filled nights in what was 'my neck of the woods.' And of course, the part that talks about people ... people who don't seem to be in a hurry, but pass by and shake hands, and ask how they are doing and express their love. That makes me smile. Very often, I think to myself that it is a beautiful, wonderful world."
Among the inspiring lyrics: "I hear babies crying, I watch them grow. They'll learn much more than I'll never know. And I think to myself what a wonderful world. Yes, I think to myself what a wonderful world."