Chair of the Human Resources and Remuneration Committee. Member of the Corporate Governance and Nomination Committee, and the Innovation and Development Committee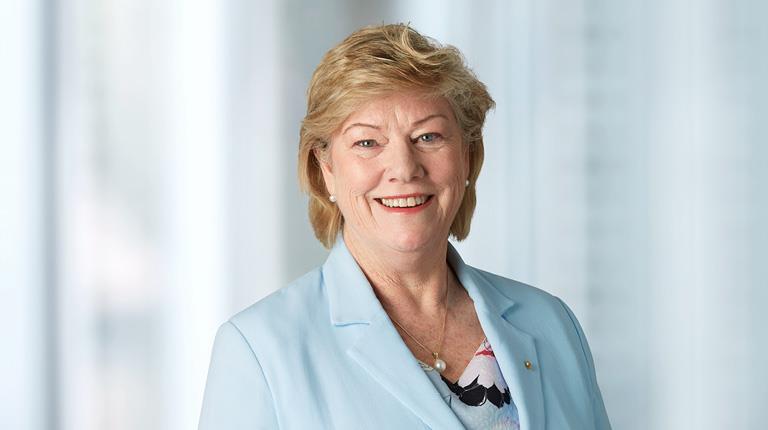 Independent Non-executive Director
Dr Megan Clark AC has been a Director of CSL Limited since February 2016.
Skills and experience
Dr Clark has significant executive and non-executive experience across a broad range of sectors including scientific research, health, investment banking and financial services, education and mining. Through her roles, Dr Clark brings a broad strategic perspective and global experience, with a focus on risk and proven health, safety and environment and technology performance.
Dr Clark was Chief Executive of the Commonwealth Scientific and Industrial Research Organisation (CSIRO) from 2009 until November 2014. Prior to joining CSIRO, she was a Director at NM Rothschild and Sons (Australia) and held senior positions at BHP, including Vice President Technology and Vice President Health, Safety and Environment.
Other directorships and offices (current and recent):
Member of the Australian Advisory Board of the Bank of America (since July 2010)

Director of Rio Tinto Limited and Rio Tinto Plc (since November 2014)

Member of the Global Advisory Council of the Bank of America Corporation (since December 2019)

Deputy Chancellor of Monash University (since January 2021)

Chair of the Australian Space Agency Advisory Board (since January 2021)

Member of the MITRE Australia Advisory Board (since December 2022)

Former Head of the Australian Space Agency (from June 2018 to December 2020)

Former Director of Care Australia Limited (from May 2015 to June 2020)
Board Committee Memberships:
Chair of the Human Resources and Remuneration Committee
Member of the Corporate Governance and Nomination Committee
Member of the Innovation and Development Committee