Patient Support & Organizations
Committed to Support
CSL collaborates with patient organizations at the international, regional, national and local levels to promote quality medical care and services and to improve and expand educational and outreach efforts. In the case of rare diseases, people are often misdiagnosed or undiagnosed due to lack of awareness, which is why CSL Behring partners with groups like the Jeffrey Modell Foundation, EURORDIS and NORD. CSL Seqirus aims to remind the public how serious flu can be in working with organizations like Families Against Flu, and CSL Vifor collaborates with groups like the European Heart Failure Policy Network, 'Mechanism for Coordinated Access to Orphan Medicines' (MoCA) and European Alliance for Access to Safe Medicines to help ensure patients get the care they need.
CSL Behring: Raising Awareness & Working on Public Policy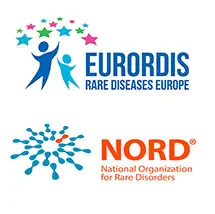 In Europe, CSL Behring partners with EURORDIS, the European Organization for Rare Diseases. EURORDIS is a patient-driven alliance of representatives from patient organizations and others active in the field of rare diseases. As a Member of the EURORDIS Round Table of Companies (ERTC) at the Ruby level, CSL Behring gave EURORDIS an unrestricted grant to support its communications activities. In addition, CSL Behring also contributed in the context of the EURORDIS Black Pearl Awards, the EURORDIS Membership Meeting (EMM) and the EURORDIS International Initiatives.
In the United States, CSL Behring partners with the National Organization for Rare Disorders (NORD), an umbrella organization of patient advocacy organizations dedicated to individuals with rare diseases. CSL Behring serves on the NORD Corporate Council, a group of innovative companies who have and are developing therapies for the treatment of rare disorders, which helps to find commonality and discuss legislative activity to ensure the continued development of rare disease therapies. CSL Behring has provided NORD with unrestricted grants in support of their annual Rare Disease Summit and to bolster its government affairs capabilities.
CSL Behring Patient Support Services & Programs
We are known for keeping our promises, and our promise goes beyond producing life-saving products. We also aim to make sure that nothing holds you back from getting the therapies you need and the moral support you deserve.
Local Empowerment for Advocacy Development
No one knows their condition and the barriers they face better than our patients, and we believe in enabling them to be their own best advocates for better care. We offer a unique advocacy program, called LEAD Grants, in both the US and Europe, that help at the patient organization level.
For the Kids
Developed by CSL Behring, the Gettin' in the Game (GIG) Junior National Championship (JNC) was the first national golf and baseball competition designed specifically for the bleeding disorders community. The program gives children with bleeding disorders an opportunity to compete in golf, baseball and swimming and provides education and information-sharing opportunities for participants and their parents/caregivers.