CSL Coronavirus Information
We are committed to continuing to provide our medicines to patients around the world, while pursuing COVID-19 treatments through a variety of collaborations.
COVID-19: A Message from Our CEO
"As the COVID-19 pandemic evolves, CSL remains committed to safeguarding our patients, our donors and our people. In keeping with our values-based culture, CSL has taken precautions to ensure our employees and our facilities remain safe so we can continue to deliver on our promise to patients and public health." - Paul Perreault, CEO & Managing Director, CSL Limited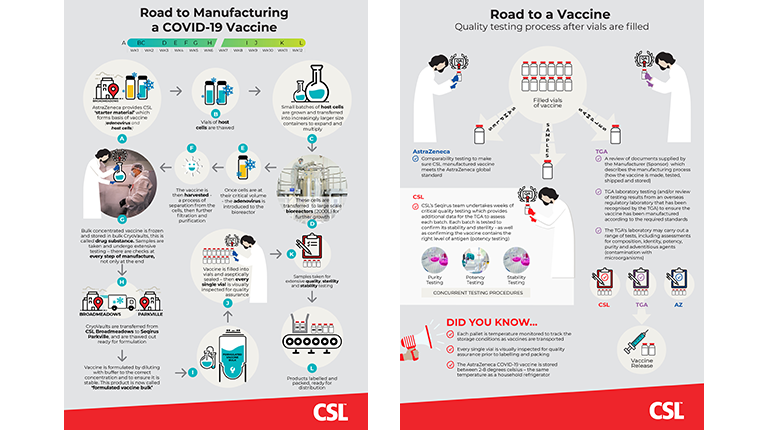 Overview: Manufacturing and Quality Testing a COVID-19 Vaccine at CSL
We've created an infographic to help understanding of the manufacturing and quality testing processes involved in making a COVID-19 vaccine at CSL.
View the COVID-19 Vaccine Infographic